The Penticton Peach Festival is taking over Gyro Park in the mornings with the Home Hardware Kids Zone.
The Home Hardware Kids Zone is scheduled from 9 a.m. to noon, Wednesday to Friday (Aug. 9-11). There will be free entertainment, attractions and activities for youngsters.
"There will be a party every morning just for the kids and it will kick off with children's yoga at 9 a.m. to get everyone warmed up for the day," said Peach Festival Director Chuck Thompson.
Back by popular demand is Kiki the Eco Elf, also known as Tanya Lipscomb. She will be performing on each of the three days at 11:15 a.m. Also performing on the Gyro Park stage are the Okanagan Aerialists (9:15 a.m. each day) and the Black Widow Rope Spinners (10:30 a.m. each day).
The Reptile Guy's Wild Education will bring the jungle to Gyro Park. They offer a great heads-on educational experience by bringing some of the world's most unique animals to the public in a safe environment.
Other attractions include bouncy castles, a library corner courtesy of the Penticton Library, face-painting, balloon animals and Gotta Goat Farm will be at Gyro Park.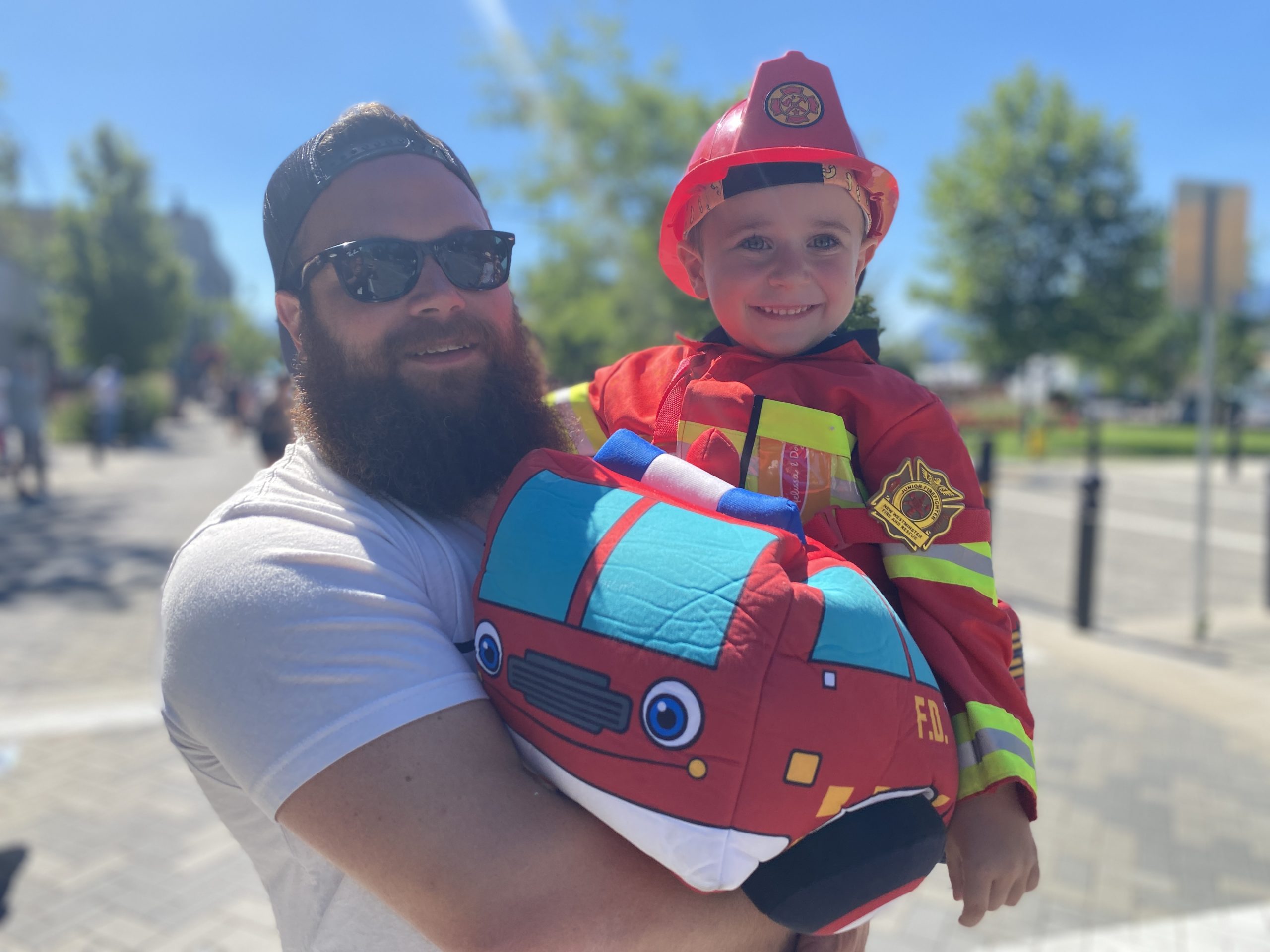 Valley First Kiddies Day
Peach Festival also continues the tradition of the Valley First Kiddies Day on Sunday, Aug. 13. It kicks off with the Minuteman Press Kiddies Parade, where kids (ages 0 to 12 years old) are encouraged to decorate their bikes, wagons or scooters in the wildest and most creative way possible then parade down Main Street to Okanagan Lake Park. Prizes will be handed out, including the grand prize of a new bicycle. Registration starts at 10:30 a.m. at the corner of Main Street and Nanaimo Avenue West and the parade starts at 11:30 a.m.
The Valley First Kiddies Day fun continues at 12:15 p.m. at Okanagan Lake Park with the Okanagan Aerialists performing, followed by magician Leif David at 12:45 p.m.
For more information about the Minuteman Press Kiddies Parade click here.