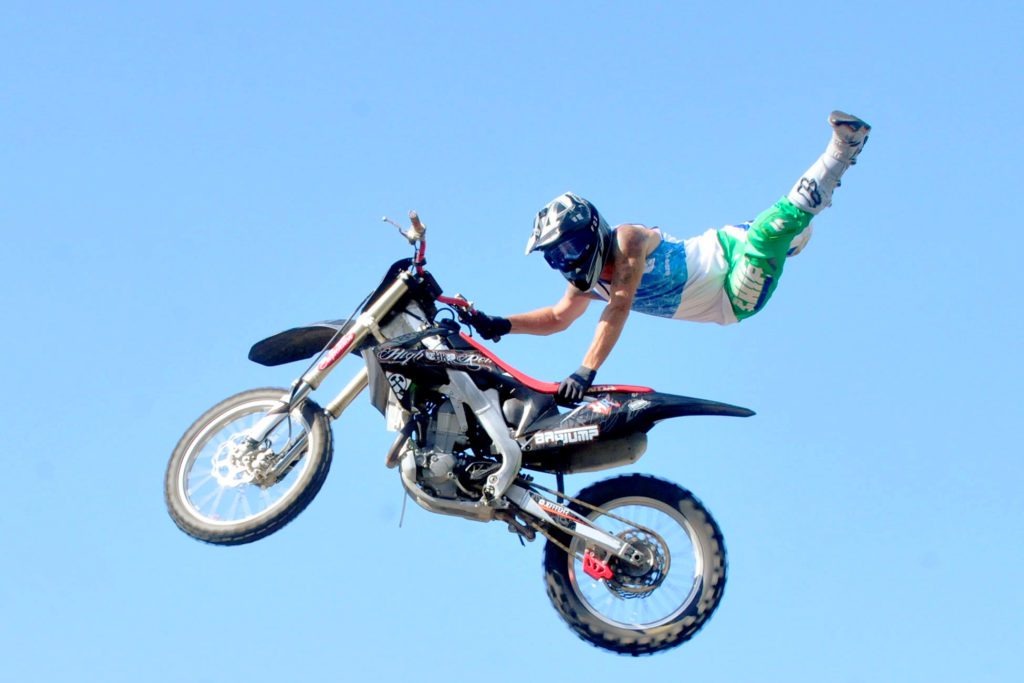 One of the most exciting events in Penticton Peach Festival history is returning for a sixth year.  
The Canadian Tire Mega Motocross is scheduled Wednesday, Aug. 3 to Friday, Aug. 5, on Lakeshore Drive, adjacent to Okanagan Lake Park.
Some of Canada's top professional riders will perform amazing trick jumps off ramps using more than 300 feet of performance space.
"This will not be a typical street demo," said Sledgehammers spokesman Derek Rousselle. "You'll be seeing things you've never seen before."
The confirmed riders include Jordan Gledhill of Winnipeg; Chris Nolan of Kelowna; and Jeff Fehr of Vanderhoof. Fehr is the first Canadian to do a backflip on a motorbike and held the world backflip record with a jump of 108-feet.
"This will be a special event," Rousselle said. "We'll have thousands of dollars in door prizes for the spectators and fans will have an opportunity to meet the riders."
One of the highlights of the show will be a performance by eight-year-old Cruz Garwasiuk, a second generation motocross rider. Cruz's dad, Kris, is a former champion rider.
"Cruz really connects with the kids," Kris said. "It is fun for them to see a young rider in action."
In addition to the world-class motocross riders, Havoc Scooters has confirmed that Dejion Taylor, of Long Beach, Calif., will be performing all three days. Taylor is considered one of the top professional scooter riders in the world. Joining Taylor on the scooter ramp will be Matisse Calmel of Edmonton and Jadyn Lock of Kelowna.
Sponsors include Canadian Tire, Eckert Electric and the Chase Valley Group. There will be two shows per day. For show times, visit peachfest.com entertainment guide. With limited seating, you are advised to arrive early.