Riding on the success of the inaugural RPR Heating & Air Conditioning PeachDuro, Peach Festival is ready to register mountain bike enthusiasts to challenge their skill and endurance again this summer.
"This event puts an emphasis on having a good time while meeting other riders and enjoying the awesome scenery on the Three Blind Mice Trails. It really is about getting out on your bike and having fun while cheering each other on as you bomb down the trails that overlook Okanagan Lake," said Josh Shulman, Peach Festival Director overseeing the RPR PeachDur
The RPR Heating & Air Conditioning PeachDuro is an enduro-style bike race where riders will be treated to challenging climbs, epic views, a stellar "aid-station" and fast technical descents in a race against others and themselves.
The short course will be geared towards the younger racers and new riders looking to get a feel for what it is like to race bikes. The long course is designed for the more experienced racers. There will be swag and prizes for everyone.
Shulman said they will build off the success of the inaugural event that took place at the 2022 Peach Festival. A total of 106 riders hit the trails last year, coming from the Okanagan and as far away as Switzerland to tackle the two different courses that are inviting for the entire family to participate in.
The RPR PeachDuro will include a short course, with three timed stages, and a long course, with five timed stages. Registration is $98 for the long course and $73 for the short course – this includes your entry fee, swag and a good time on a bike. All riders under 16 must ride/race with a guardian. All riders must purchase a Penticton and Area Cycling Association (PACA) membership prior to the race. This is for insurance purposes. Memberships can be purchased at www.bikepenticton.com.
The PeachDuro, which takes place on Sunday, Aug. 13, will be capped at 150 riders. Organizers are encouraging cyclists to register as soon as possible. An awards and aprés race social will take place at Origin Wines. Also providing local sponsor support is Freedom The Bike Shop, Penticton and Area Cycling Association, Slackwater Brewing and Travel Penticton. Register online at www.peachfest.com/peachduro.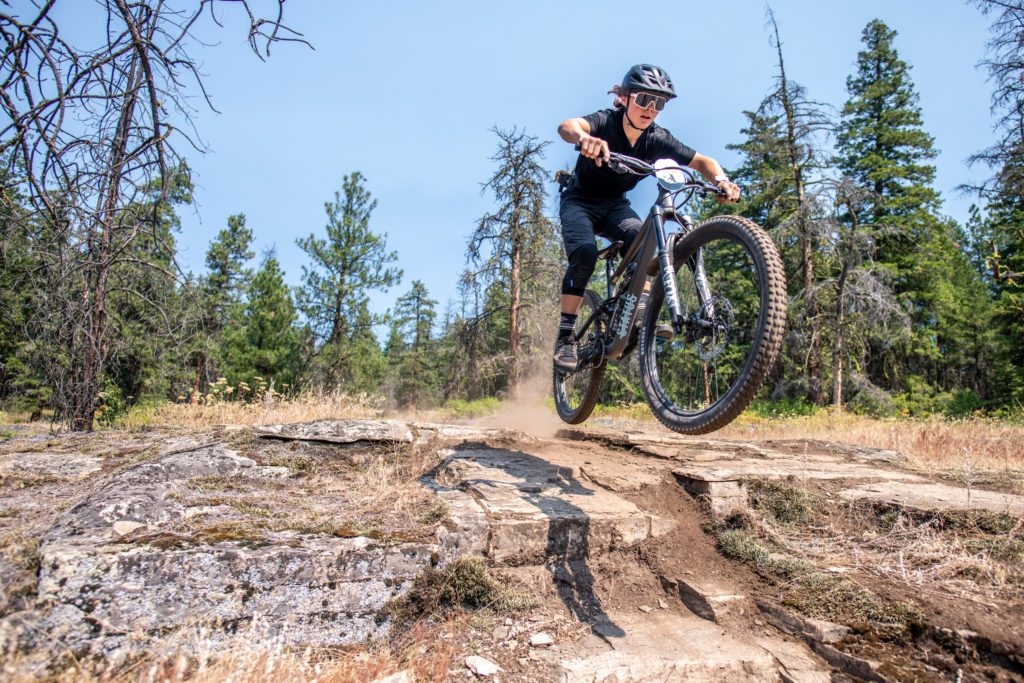 Photos courtesy of Joseph Richards